Le sonorità di Sun Glitters sono un oceano di melodie lussureggianti, campioni vocali, bassi caldi, che vanno a comporre paesaggi sonori incredibilmente evocativi.
Nei prossimi giorni uscirà su Mush Records "Scattered into Light", l'album dove l'artista ha collaborato con Sara Cappai dei Diverting Duo.
I due saranno ospiti nella prima serata del Tone Control Festival, in programma il 29 e 30 novembre al Fusolab 2.0.

Qual è stato il percorso che ti ha condotto alla musica elettronica?
Tutto è iniziato diversi anni fa, credo fosse il 1995, quando ho scoperto bands come Massive Attack, Portishead, Third Eye Foundation, Bowery Electric, Boards Of Canada e altre. Tutto ciò mi ha portato alla curiosità di esplorare e sperimentare sulla musica. Mi sentivo così bene al punto di dar vita al mio primo progetto chiamato sug(r)cane, moniker con il quale ho prodotto per circa dodici anni.

Fra poche settimane uscirà il tuo album "Scattered into Light". Come lo hai sviluppato e cosa ci dobbiamo aspettare da questo lavoro?
"Scattered into Light" è l'album che, rispetto ai lavori precedenti, mi ha portato via più tempo, un anno per essere precisi. La strada che ho seguito per la produzione è stata molto simile a quella scelta per "Everything Could Be Fine" ma l'esperienza di condividere i palchi con grandi nomi e di remixare autorevoli artisti e bands ha fatto si che nascessero nuove idee che hanno portato a migliorare il mio sound.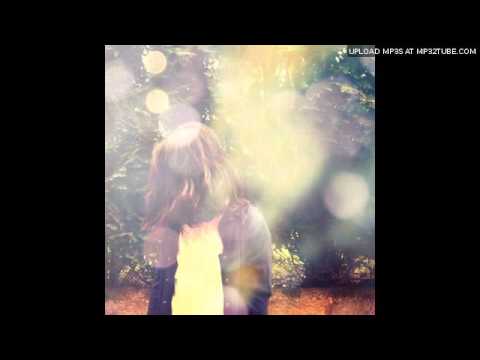 Molte delle tracce del tuo prossimo album sono cantate dall'italiana Sara Cappai dei Diverting Duo. Com'è nata questa collaborazione? Avevi mai lavorato prima con altri artisti della scena italiana?
Tutto è iniziato durante una mia esibizione all'Interno 24 di Cagliari. E' stato li che ho conosciuto i Diverting Duo e dove mi sono immediatamente innamorato del progetto di Sara. Ricordo di aver passato una magnifica serata in compagnia di persone meravigliose!
Siamo rimasti in contatto per diverso tempo fin quando non mi hanno chiesto di creare un remix di una delle loro canzoni. Ho talmente apprezzato la voce di Sara che non ho esitato a chiederle di cantare per il mio album. Lei ha accettato facendo un lavoro incredibile in sole due settimane, mi è stata di grande aiuto per completare l'album. C'è molto feeling fra noi due, così come con Steffaloo.
Prima di lei avevo già collaborato con artisti italiani facendo remixes per Go Dugong, Life & Limp e per i Japanese Gum. Al momento, invece, sono in contatto con diversi grandi artisti ed etichette italiane. Con Sara e Vinch, un amico di Lussemburgo, stiamo lavorando insieme su una canzone del prossimo album dei Big Charlie. Questa collaborazione è veramente fantastica ed è la prima volta che collaboro con tre artisti diversi contemporaneamente. Di sicuro non vedo l'ora di poter condividere questa traccia!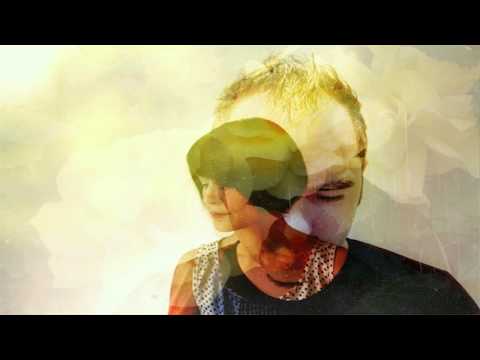 Hai dichiarato di essere stato influenzato da sonorità decisamente lontani dall'elettronica. In che modo tali generi musicali sono capaci di ispirare le tue tracce?
Esattamente. Sono un grande fan di band come The Cure, My Bloody Valentine, Drop Nineteens, Slowdive, ecc. ecc.
Impazzisco per le atmosfere provenienti dal dreampop, lo shoegaze e l'indierock; ed è questa influenza che si può percepire nelle mie produzioni, soprattutto quando suono live. La melodia è una componente essenziale di tutti i miei lavori.
Le tue produzioni sono sempre accompagnate da un immaginario visivo dalle tinte luminose e sognanti che è diventato quasi un ulteriore marchio della tua musica. Quanto è importante per te questo rapporto fra musica e immagine?
Sono veramente contento di aver potuto creare una giusta identità intorno alla mia musica. Per me i visual sono qualcosa di fondamentale in quanto aiutano l'ascoltatore a trovare il modo giusto per comprendere il mio mondo!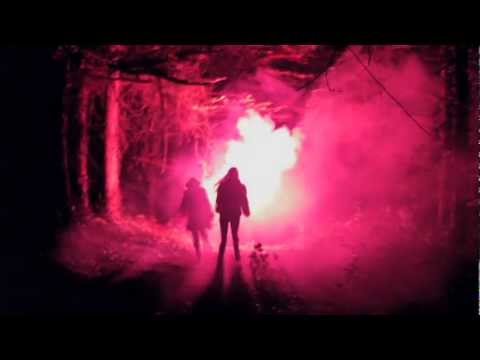 Sarai presto qui in Italia, e più precisamente a Roma, ospite della prima edizione del Tone Control Festival che si svolgerà il 29 e 30 Novembre al FUSOLAB 2.0. Cosa ne pensi della risposta del pubblico italiano alla tua musica?
Non vedo l'ora di tornare a Roma, dove spero d'incontrare gli amici conosciuti l'ultima volta che ho suonato a Le Mura. Tra l'altro è anche la città natale dei miei grandi amici Youarehere conosciuti in un festival a Bucarest (che vi raccomando!).
Il pubblico italiano per Sun Glitters cresce ogni giorno sempre di più e questa è una gran cosa. Sono molto grato nei confronti di chi mi ha fatto si che potessi suonare nel vostro paese, soprattutto a Giulio dei Go Dugong, Davide dei Japanese Gum e Less Is More, Marcello di Cagliari, ai Diverting Duo, On2sides e VICE Italy.
Che tipo di strumentazione utilizzi nei tuoi live? Quanto è diverso il tuo approccio ad una esibizione dal vivo rispetto alla fase di produzione in studio?
Il mio setup è molto semplice. Suono con un laptop dove gira Ableton 8 e utilizzo l'APC 20, l'UC-16 e il MPD18 per controllare il mio sound scintillante. Accanto a tutto ciò utilizzo il mio mini iPad con un'applicazione chiamata Touch Vizz che mi serve per gestire i video che proietto. In verità sono sempre alla ricerca di nuove attrezzature che permettano di ottimizzare il lavoro di una persona che si esibisce da sola su un palco.
Al Tone Control Festival sarà la prima volta che avrò l'onore esclusivo di condividere il palco insieme a Sara Cappai, che canterà alcune canzoni. Spero che tutto vada alla grande, noi faremo il massimo per rendere tutto questo possibile!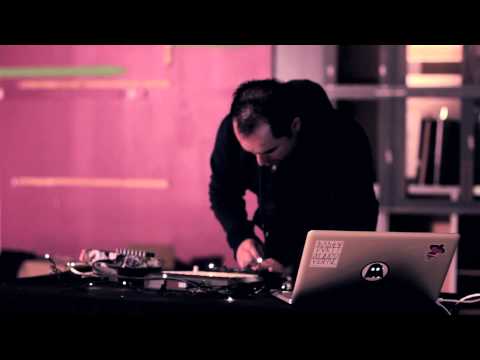 Sun Glitters combines an ocean of lush melodies, pitch-shifted vocal samples, digi-diva choirs, warm bass pulses, and ambient soundscapes into a blisteringly beautiful sound.
In the coming days will be released on Mush Records "Scattered into Light," the album where he worked with Sara Cappai from Diverting Duo.
The two artists will be guests on the first evening of the Tone Control Festival, be held 29th and 30th November at Fusolab 2.0.

Which has been the path that led you to the electronic?
It was some years ago, I think approximately in 1995, when I discovered bands like Massive Attack, Portishead, Third Eye Foundation, Bowery Electric, Boards Of Canada… That brought me to the curiosity of exploring and experimenting on sounds… And I felt in love! That's the way I started with my older project called sug(r)cane and produced under this moniker about 12 years.

In few weeks, your album, "Scattered into Light", is coming out. How did you develop it and what should we expect by this new work?
This one was the longest album I ever worked on! Something like one year I think. The way I produced this album was similar to "Everything could be fine" but the experience I grab from playing all these shows and specially remixing all this great artists/bands made my sound getting better and brought me new ideas…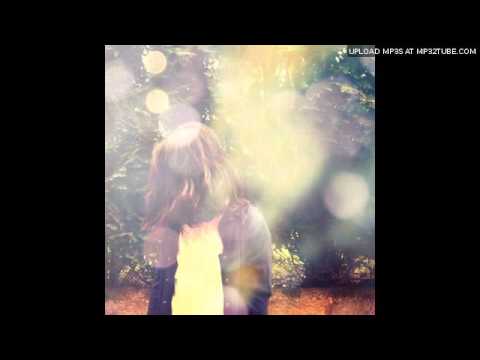 Within the next album the Italian artist Sara Cappai from Diverting Duo sings many tracks. How was born the liaison with her? Before this occasion have you ever work with other artists from the Italian scenario?
Everything started in Cagliari when I played a show there at the Interno 24. I met the guys from Diverting duo, Sara's awesome project that I also felt in love with! It was a great evening in company of wonderful people!
After that we stayed in touch and when later they asked me to make a remix of one of their songs I felt in love with her vocal lines who pushed me to ask her to try to sing on one of my songs. And yes, I was right!
She directly understand my world (Just like Steffaloo) and so I invite her to finish the album with me!
And Sara in just 2 weeks made an incredible work and helped me to finish the album!
Before I made a remix for Go Dugong and Life & Limb and Japanese Gum. But today I'm in touch with several great Italian artists and labels and that's great! With Sara and Vinch a friend from Luxembourg, we collaborate with Big Charlie on one of their songs for their forthcoming album… This was a great collab as well and the first time I collaborate with 3 different artists at the same time! Can't wait to share this track as well! 😉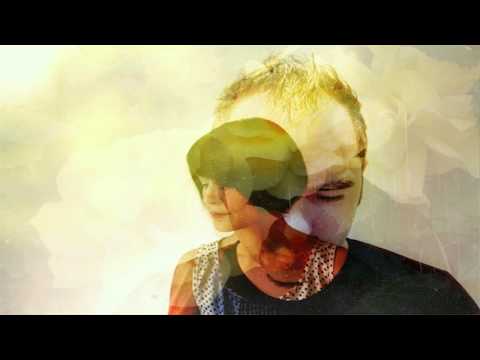 You claimed you have been affected by sounds that are actually far away from electronic. In which way are the influence of such different genres able to inspire your own tracks?
Yes, I'm a big fan of bands like The Cure, My Bloody Valentine, Drop Nineteens, Slowdive, and… and…
I like the atmospheres comming from Dreampop, Shoegaze and Indie-Rock and that's what you can hear on my different tracks and specially live. The melody is a very important thing on all my productions.
Your productions are always surrounded by a visual imaginary concept with lightening and dreaming colors, something that became almost a brand of your music. How much is important to you this relationship between music and visual?
I'm really happy that I could create the right identity around my music! For me it's something very important because that helps the listener to find the right way to understand my world!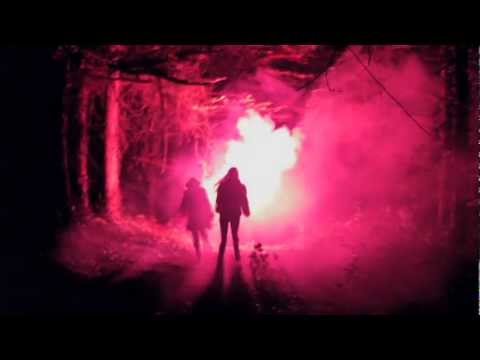 You will come soon to Italy! Exactly you are going to be hosted in Rome for the first edition of the Tone Control Festival, that will take place on November 29 and 30 at Fusolab 2.0. What do you think about the Italian audience's response to your music?
I'm really happy to come back to Rome where I made lots of friends last time I played there at Le Mura!
It's also the hometown of my great pals from YOU ARE HERE that I met in a festival in Bucharest that I recommend! Also met the guys from a great Indie Pop Band, Granada and hope to see them again there and all these lovely people who came at Le Mura. The Italian audience for Sun Glitters is growing more and more and and that's a good thing! I am very grateful to everyone who helped me to come over to Italy and play my glittering sounds there, specially Giullio from Go Dugong, Davide from Japanese Gum and Less Is More, Marcello from Cagliari, Diverting duo, On2sides and VICE Italy!
Which kind of tools do you play during your live shows? How much is different the approach that you employ on live performances from that one you keep on the production step in studio?
My setup is very simple… I use my laptop running Ableton 8 and soon 9, the heart of Sun Glitters glittering sound and I use the APC 20, UC-16 and the MPD18 to control the whole thing. Beside all this I use also the mini iPad with an App called Touch Vizz to control the videos I'm projecting. But it's a setup I'm always working on and trying to find more and more space / ideas to make all kinds of improvisations who can be possible for a guy who is alone on stage and having a great time with the audience! 😉
In Rome It will be normally the first time I will have exclusively Sara on stage for some songs! Hope it will work! The time is really short for us to check this but we will do as best as we can to make this possible!