CLICK HERE FOR THE ENGLISH VERSION
E' praticamente impossibile trovare sul web qualcosa su di te o sulla tua biografia. Le uniche cose che sappiamo riguardano i tuoi lavori, grazie ai quali abbiamo capito che sei un ottimo produttore di Dortmund. Puoi dirci qualcosa di più? Quando hai cominciato a comporre musica?
Ho cominciato a fare musica intorno ai 16 anni con un Atari 1040 e con un Ensoing ASR Sampler. Ero completamente rapito dall'Hip Hop e provavo a creare dei beats che assomigliassero a quel genere. In quel tempo ho comprato veramente tanti dischi di differenti stili, Funk, R'n'B, Hip Hop, House e tutte le cose di musica black che mi capitassero per le mani.
Ti sei affermato nella scena musicale soprattutto grazie alla tua hit "The more I want", e ovviamente per l'EP su Noir Music con il brano "So Long". C'è una traccia nel tuo bagaglio di produzioni musicali alla quale devi di più? Perché?
No, in realtà no. Penso che tutto sia cominciato grazie al successo di "The More I Want", per cui a questa release devo ovviamente tanto, ha qualcosa di speciale per me! Ho fatto veramente tante produzioni nell'ultimo anno ma quello che conta veramente nella carriera di un deejay è il modo in cui iniziano le cose. Sai, senza gli altri lavori "The More I Want" non sarebbe mai esistita.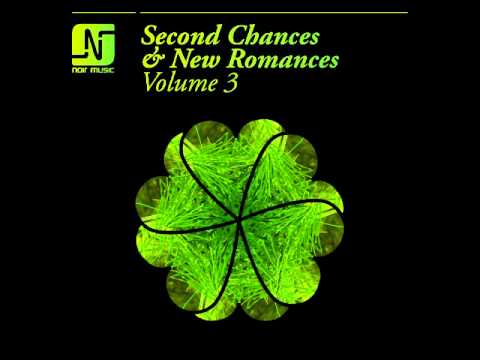 In tutte le tue uscite ci sono sempre elementi funky o disco. Per esempio in "The More I Want" c'è un samples che sembra essere una vecchia traccia di Teddy Pedergrass. Quanto è importante per te proporre "old music" in tempi moderni? C'è qualcosa o qualcuno che ti ispira nelle tue creazioni?
Ho sempre amato la musica black, specialmente quella dance oriented e gli artisti appartenenti a tutte quelle situazioni, come Westend, Prelude, Salsoul. Di quei lavori mi sono sempre piaciute le parti vocali, per cui ho provato a "mischiarli" con suoni un po' più minimali, più moderni… Onestamente credo che sia una cosa normale per me, in passato campionavo i vecchi suoni e vocal per l'Hip Hop, e adesso mi ritrovo a farlo per la musica dance.
Dopo diversi anni nella scena minimale, dove le melodie e le voci "pop" furono messe da parte, ora sono tornate nei club. Credi che questo abbia aiutato la tua carriera?
Si, assolutamente si! Ora la mia musica è su un livello completamente diverso, ci sono tanti grandissimi artisti in questi giorni, Jamie Jones è stato nominato da RA il dj dell'anno.. Non credo debba aggiungere altro!
Ti seguiamo spesso come musicista e ci piacciono veramente tanto i set che proponi su Radio 1LIVE Klubbing. E' strano, perché in quelle session proponi musica elettronica, hip-hop, ma anche r'n'b ed edits…Insomma tutto quello che ti piace!!! I tuoi set nei club sono strutturati allo stesso modo?
Dipende dal club. A Dortmund c'è un posto dove suono regolarmente che si chiama "Good Times" dove posso esprimere quello che voglio, e suonare tutti i vari dischi che realmente amo che siano dance, house, hip hop, e a volte addirittura reggae! Ma generalmente, quando vado a suonare negli altri posti, propongo House music il più delle volte!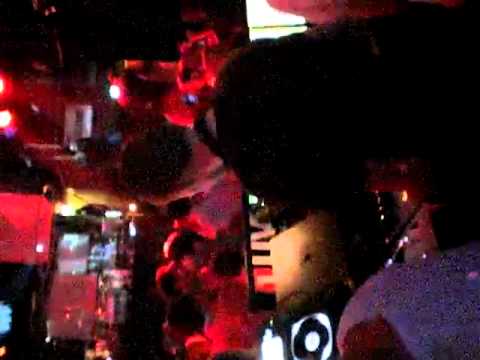 Hai mai suonato qui in Italia? Hai in programma date qui a Roma?
No, però mi piacerebbe veramente tanto poter venire!
Quando produci i tuoi lavori pensi mai alle persone sulla pista? Quale metodo segui nella composizione?
Si qualche volta, quando magari arrivo al momento di iniziare o arrangiare un lavoro. Ma cerco sempre di costruire la traccia nel modo che realmente mi piace, quando penso "ok, questo è fatto bene!" metto il progetto da parte, poi aspetto 3 -4 giorni, mi rimetto a lavorare a quel lavoro e cerco di finirlo tenendo fede a quello che avevo costruito prima!
Sembra come se la tua nazione, la Germania, sia più prolifica che altri paesi e l'attenzione per l'aspetto musicale sia più influente. Perché gran parte degli ultimi movimenti musicali sono nati proprio li? Cosa avete che è così speciale?
Sono sincero rispondendoti che non lo so, scusa! Per me non dipende tanto dal paese, dipende dalla musica. Conosco tantissimi grandi artisti Italiani, inglesi e americani.. Probabilmente i "Kraftwerk" hanno rivoluzionato totalmente la scena elettronica mondiale… e vengono dalle Germania!
Svelaci un'anteprima.. Quali sono i tuoi progetti futuri?
Al momento ho tantissime date, poi lavorerò sul mio prossimo EP e proverò nel frattempo a completare dei remix. Un album potrebbe essere molto affascinante come idea, forse nel 2013!
ENGLISH
Is quite impossible to find something about you. What we know concerning your person is only thanks to your work as a very good producer from Dortmund. Can you tell us something about yourself? When did you start making music?
I start makin' music at the age of 16 i guess, first with an Atari 1040 and an Ensonig ASR Sampler…i was really in that Hip Hop thing and tried to produced some beats around that time. I also bought a lot of records, different styles, Funk, R'nB, Hip Hop, House all that Black music stuff…
You've been knowing at the music scene thanks by your hit "The more I want". We wish to remember your EP on Noir Music and the last work "So Long". Is there a track of your music experience that you prefer? Why?
Mmh, no. I think it all started to get known with "The more I Want"- so this track is really special! But i did a lot of tunes the last years, so it's all about the way, you know…without the other tracks, "The More I Want" would never happened
In all your releases there is something about funky or disco music. For example, in "The More I Want" there is a sample that seems to be an old track by Teddy Pendergrass. How much is important to propose "old style" into a modern music? Is there someone from whom you take inspiration?
I always loved black music, especially black dance music, like all the Westend, Prelude, Salsoul Stuff…I like the Vocals on that records, so i tried to mix it up with a new sound- more minimal in a kind of way… But for me it's a natural thing, i sampled the old tunes years ago for the hip hop beats and now i do it for dance music!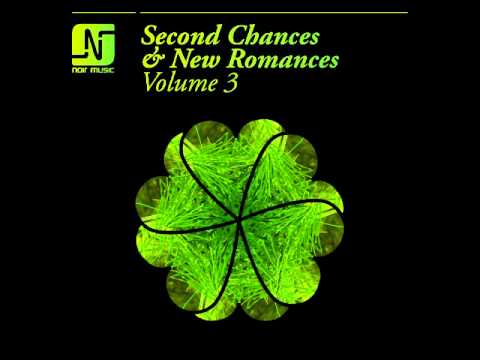 After many years with the techno minimal scene, where the melody and "pop" voice was put apart, now they seems to be back. Do you think that this return can helps your career?
Yeah, for sure! Now my music is recognized on a whole other level, there are a lot of great artists these days- Jamie Jones is RA Dj of the Year, nothing more to say.
We follow you as musician, and we really like your sets on Radio 1LIVE Klubbing. Is strange, because you play "dance" music and "hiphop" and R&B and edits…Everything you like! Your set in a club is like that?
It depends on the club, i run my own night here in Dortmund called "GOOD TIMES" where i play all of the stuff i love, from Disco, House, Hip Hop even Reggae sometimes. But when i'm touring i mostly play House Music in every kind of way.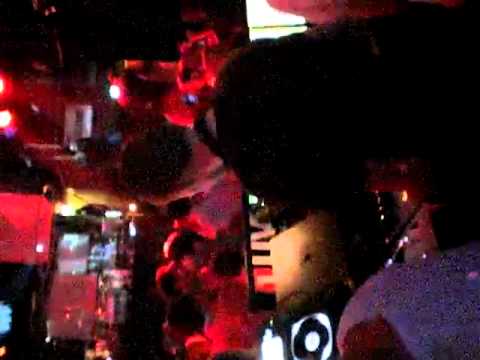 Did you ever play in Italy? What about dates here in Rome?
No, I would love to come over!
When you produce your works do you ever think at the people or at the dancefloor? How do you create your work?
Yeah, sometimes, when it comes to the arrangement of the track. But i try to build up a song, which i really like- when I think, "okay, it's cool" i put it away for 3-4 days and then open it up again and try to finish the track…
Looks like your country, Germany, is more prolific than others with regard to music production. Why most of the recently musical movement were born there? What you have that is so special?
Oh, i really don't know that, sorry! For me it doesn't depend on the country, it depends on the music…i know a lot of great Italian, british and american producers…but maybe "Kraftwerk"changed the electronic Music, and they're from Germany…
Tell us a secret.. Do you have any projects for the future?
At the moment there's a lot of touring, then i work on my next E.p., and try to fix some Remix work. An Album would be cool, maybe in 2013..