Eelke Kleijn è un produttore, dj e sound engineer olandese che dal 2003 ad oggi ha riscontrato un successo mondiale sia da parte del pubblico che dai suoi colleghi, tra i quali Hernan Cattaneo, Sasha e Nick Warren. La notorietà per Eelke arriva nel 2006 grazie al debutto su Global Underground con il suo album "Naturally Artificial", a cui seguiranno numerosi EP e remixes che hanno scalato le vette delle charts europee. Nello stesso anno lancia la sua etichetta discografica "Outside The Box" attraverso la quale produce se stesso ed altri artisti. Da pochi mesi è uscito il suo ultimo album, "Untold Stories", su Manual Music. Il sound di Eelke è privo dalle tendenze del momento, egli preferisce attingere a repertori più ricercati che rendono i suoi lavori semplicemente sublimi.

Benvenuto Eelke, ti ringraziamo per la disponibilità concessa. Il tuo debutto nel mondo della musica elettronica risale a circa dieci anni fa. Com'è iniziata quest'avventura?
Grazie a voi. E' cominciato tutto nel 2003 con la mia prima release su Segment Records. Mi sono dedicato a produrre musica per circa un anno poi, dopo qualche tempo, ho capito che era giunto il momento d'inviare i miei lavori ad etichette discografiche, tra cui la Segment. Dopo un paio di mese, fu proprio questa label che per la prima volta mise in commercio due mie tracks: 4.5 Billion Years e Knowledge Breaks.

Quanto è stato importante per te ottenere il supporto da artisti celebri come Hernan Cattaneo, Sasha e Nick Warren?
Veramente fondamentale, e lo è tutt'ora. Quando sei agli esordi, è estremamente importante trovare un riscontro positivo da nomi famosi. Le persone seguono le loro playlists, si recano alle loro esibizioni, eccetera, ed è così che anche tu, via via, vieni conosciuto da una fetta di pubblico in continuo aumento.

La tua discografia è pregna di releases e il numero dei tuoi appuntamenti in giro per il mondo è veramente eccezionale. Preferisci chiuderti in studio e produrre nuovi lavori o girare il mondo ed esibirti in clubs e festivals?
Mi divertono entrambe le cose, ma se devo proprio scegliere ti dico che preferisco sedermi in studio e scrivere musica. Fortunatamente i due impieghi vanno di pari passo. E' anche vero che comporre musica ogni giorno rende la cosa monotona a lungo andare, ma non mi aggrada nemmeno prendere un aereo quotidianamente per trovarmi a suonare in diverse parti del mondo. Combinare il tutto è la scelta migliore. Puoi esibirti davanti al pubblico per provare i lavori su cui hai lavorato e allo stesso tempo comprendere il feedback della pista.
Il tuo stile si distacca abbastanza da quello che siamo abituati ad ascoltare da tuoi colleghi che operano nel settore. In una sola traccia riesci a concentrare più generi, suoni e stili musicali diversi. Ne sono un grande esempio i tuoi albums "Naturally Articial" e "Untold Stories". Da dove prendi tutta questa originalità?
Gradisco ascoltare musica differente. Una cosa che non mi piace della musica dance è che è così limitata. Sai, basta che produci questo o quello che riesci a farlo funzionare sulla pista da ballo; tutta la scena è così incredibilmente sensibile a quello che fa tendenza.
Nei miei albums provo ad uscire da questi confini. Aggiungo un po' di chitarra elettrica alla dance music, un po' di violini e vedo cosa succede. Non riuscirei mai a realizzare lo stesso tipo di groove ogni giorno, mi annoierei. Mi piace ogni volta sperimentare e provare cose diverse. E' questa la caratteristica che colpisce le persone che seguono la mia musica, ma ovviamente ci sono anche altre che la pensano in maniera opposta.
La tua musica è stata utilizzata anche per pubblicità, giochi, tv e animazione. Ti piace lavorare per questo settore o lo consideri meno importante rispetto al resto?
Per essere onesto, oggigiorno, lo considero veramente importante. Mi piace la musica dance e amo fare il DJ ed ho lavorato in questo campo per circa dieci anni. Durante questo periodo mi sono reso conto che, con il passare degli anni, gli interessi e le prospettive prendono direzioni diverse. Le tendenze musicali cambiano in fretta ed è veramente un duro lavoro reinventare te stesso come produttore di musica elettronica ogni due anni, non è per niente facile. Il lavoro che faccio per la TV e il cinema è quello che credo continuerò a svolgere per il resto della mia vita, e questa non è una scelta di "tendenza". Non vorrei ritrovarmi ad essere uno di quei DJs che a cinquant'anni viaggiano ancora intorno alla notte per guadagnarsi altri soldi. Almeno io la penso così.
Cosa ti ha ispirato, nel 2006, a lanciare Outside the Box Music, la tua etichetta discografica?
Sinceramente è stato il destino a rendere la cosa possibile. Le labels digitali erano appena all'inizio e Beatport era stato lanciato qualche tempo prima. Mi sono detto "proviamo e vediamo come va". Non mi è mai interessato di diventare un label manager ne c'è mai stato un master plan. Ma, facendo questo per diversi anni, ho capito che non avrei potuto fare di meglio.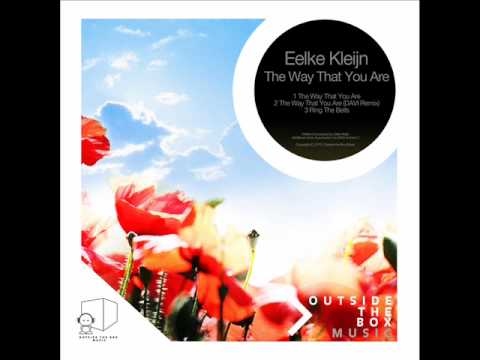 Qual è il luogo preferito per testare i tuoi nuovi lavori?
Qualsiasi location dove c'è un grande pubblico. In verità, non ho un luogo definito per provare la mia nuova musica ma se c'è un buona folla significa che quello è un buon posto. Se la pista risponde ai nuovi dischi con lo stesso entusiasmo dei tuoi lavori di punta significa che sei sulla strada giusta.
Qual è il tuo ricordo migliore della tua carriera, dagli esordi ad oggi?
Probabilmente è il momento in cui ho pubblicato il mio primo album su Global Underground. E' stata veramente una cosa importante per me e per la mia carriera.
Oltre all'uscita del tuo ultimo EP "Levensgenieter / Flierefluiter", quali sono i tuoi piani futuri? Albums, remixes.. o forse una data in Italia?
Quest'anno produrrò sicuramente altri lavori su Outside the Box Music. Verrò molto presto in Italia, ma purtroppo per un party privato. Spero di poterci tornare con regolarità, non ho mai suonato nel vostro paese prima d'ora!
Rotterdam-based Eelke Kleijn is without any doubt one of the brightest stars on the house firmament these days. After having seen his debut album Naturally Artificial getting a release on Global Underground (and a myriad of chart-topping EPs and remixes), Eelke returns with his second LP Untold Stories in November this year, a spectacular tour de force on which the young producer shows both his incredible skills as his rich taste in the broad field of electronic music.
Besides his work as an artist and label manager for Outside the Box Music (and Survival, Down Under), Eelke also works as a mastering and mixdown engineer for a variety of people and labels.

Hello Eelke, thanks for your time!! Your debut in the world of electronic music dates back to around ten years ago. How did it all start for you?
You"re welcome! Yes it started in 2003 for me with my first release on Segment Records. I"d been producing records for about a year then, not too long, and I figured it was time to send some of my music to the record labels out there. Segment picked up two of my tracks really quickly, my first release was 4.5 Billion Years / Knowledge Breaks.

How important was it for you to obtain support from famous artists such as Hernan Cattaneo, Sasha, and Nick Warren?
Really important, and it still is today. When you are a newcomer in the scene, it"s extremely important to get some good support from famous names. People follow their playlists, go to their gigs, etc, and as a result you get known to a large group of people early on.

Your discography is full of releases and the number of your gigs is very ample. Do you prefer developing new works in studio or travelling to clubs and festivals?
I really enjoy both, but if I had to make a choice I would prefer sitting in the studio and writing music. But fortunately the two go hand in hand. Writing new records every day gets boring after a while, but I wouldn"t want to sit on a plane every day and fly around like some of the top jocks. The combination is perfect. You can go out and test the records you"ve been working on. You get instant feedback on them.
Your style is definitely outside the norm. In a single track you can concentrate more genres, sounds and musical styles. Your albums "Naturally Artificial" and "Untold Stories" are two great examples. Where do you get all this originality?
Well I listen to a lot of different music. One thing I don"t like about dance music is that it is so narrow. You know, just go got to make this or that to make it work on the dancefloor and the whole scene is so incredibly trend-sensitive. On both my albums I try to go outside those boundaries. Put some electric guitar into dance music. Add some violins. See what happens. I couldn"t imagine writing the same boring kind of tech house groove day in day out. I like to experiment and try different things all the time. That is what some people like about by music, but it definitely turns others off as well.
Your music has been utilized for commercials, games, TV and animation. Do you enjoy working for this sector or consider it less important than the rest?
Nowadays to be really honest I find it more important. I enjoy dance music and I love to DJ, but I"ve been working in this scene for close to 10 years now. During those years I"ve seen the interest shift from one direction completely to the other one. Trends shift every couple of years. It"s hard work to reinvent yourself as a electronic music producers every couple of years, definitely not easy. The work I do for TV & film is something that I see myself doing for the rest of my life and it"s not as trend-driven. I don"t want to be one of those DJs out there that is in their 50s and still flying around every night because you got to pay the bills. That"s just not me.
In 2006, what prompted you to launch Outside the Box Music, your record label?
Well to be honest, it was just the fact that it was possible. Digital labels were just coming up, Beatport had been launched shortly before that. I figured "let"s try this and see where it goes". I had no experience in being a label manager nor was there a master plan. But by doing so I learned a lot in the years after that, so I"d done it exactly the same if I had the choice again.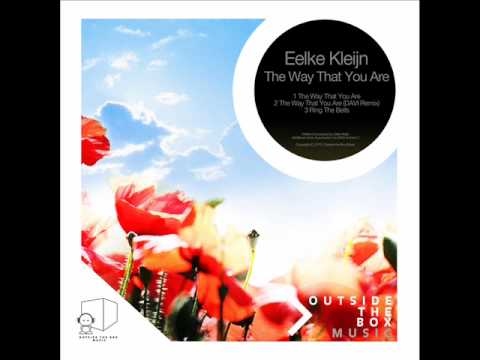 Where is your favorite place to test your works?
Any place that has a good crowd. I don"t really have a favourite place to try out new music, but as long as the crowd is good, it is a good place. If they are responding to all the cool records you are dropping and they respond similarly to your new music, you know you"re on the right path.
What is the best memory of your career, from the beginnings to the present?
Probably the moment that I released my first album on Global Underground. It was a really big thing for me and it really launched my career back in 2007.
Besides the release of your last EP "Levensgenieter / Flierefluiter", what are your future plans? Albums, remixes… Or maybe one gig in Italy?
I will be releasing more of my own music on Outside the Box Music this year. I am making a visit to Italy, but unfortunately it"s at a private party. I do hope to come over soon for a regular gig, I"ve never played Italy before!
Eelke Kleijn – Levensgenieter / Flierefluiter by Eelke Kleijn